R W Gallant Equipment in Sicamous B.C. was contracted to construct a 500 linear foot sheet piling cofferdam around the perimeter of the chipping yard at a sawmill in Revelsoke B.C. The cofferdam was to contain all chips falling from the chip bins to avoid contamination.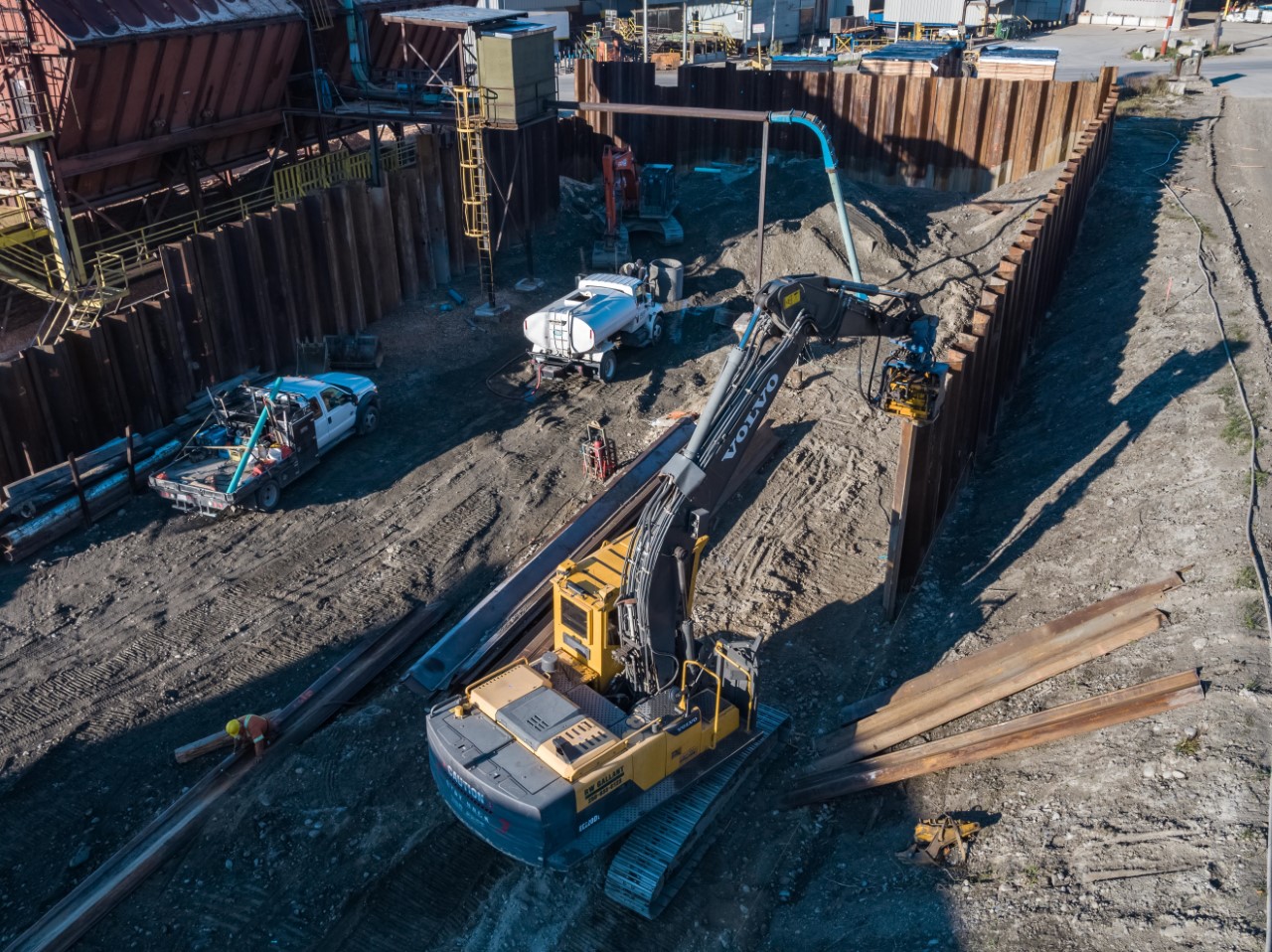 A combination of 140 steel sheet piling and 20 steel pipes were installed at different elevations to create an enclosed woodchip loading yard. 
A few obstacles needed to be overcome were installing 25' lengths of sheet piling under an 18' chip bin structure and walkway. The installation area had very tight access and low head room. A small trench was excavated, 4' of the sheet piling interlocking system was trimmed and then R W Gallant walked straight underneath the structure to interlock the sheet piling. The piling was then vibrated down to elevation utilizing the SP50 side gripping jaws.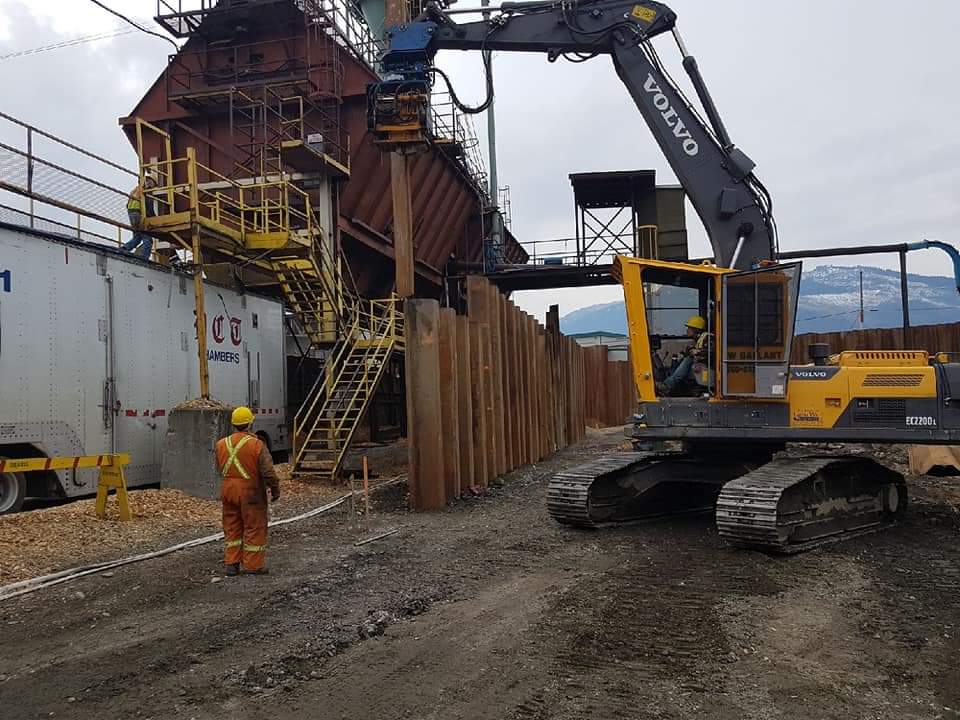 "Without being able to walk underneath the structure and drive the sheet piling with the side gripping jaws, a removal and re-installation of the structure would have needed to be completed. This would've been out of scope of our contract and come with a high price tag. We are very happy with the equipment we've purchased from Hercules Machinery."
- Brad Gallant, Operations Manager/Senior Estimator